Here at 4Life, our goal is to break the cycle of poverty and create extraordinary opportunities for children through service. We're committed to building a fair and healthy world by connecting people across the globe through service projects that provide kids with food, clothing, school supplies, housing, and more.
Foundation 4Life® started with a young girl's desire to serve others and bring more opportunities to those in need. It took years for Bianca Lisonbee to make her dream a reality, but she never gave up on it. Now, Bianca's dream stretches around the world with Foundation 4Life!
Service is at the heart of everything 4Life does. Did you know that Foundation 4Life operates in more than 25 countries worldwide? Our goal is to make a real difference in the lives of children and their families in the countries where 4Life conducts business. By creating long-lasting relationships with on-the-ground aid organizations and families, we have built a legacy of service that allows children in need to become productive citizens.
All over the world, people struggle to provide for themselves and their families. They experience fewer employment opportunities, little to almost nonexistent education opportunities, and have limited access to resources like clean water, health services, and even food. We believe that we can help.
Breaking the cycle of poverty is possible! We focus on three essential areas of a child's life—nutrition, shelter, and education. As many of you know, education is a key predictor in how a child's life will turn out. By investing in children's education, we are investing in their future and the future of their families. Foundation 4Life utilizes 100% of all donations to provide tools and training that will elevate young people out of poverty.
This month, we're celebrating the 15th anniversary of Foundation 4Life! On April 7, we also celebrated World Health Day! We believe that together we stand stronger, especially since our 4Life motto is "Together, Building People."
Good works through good nutrition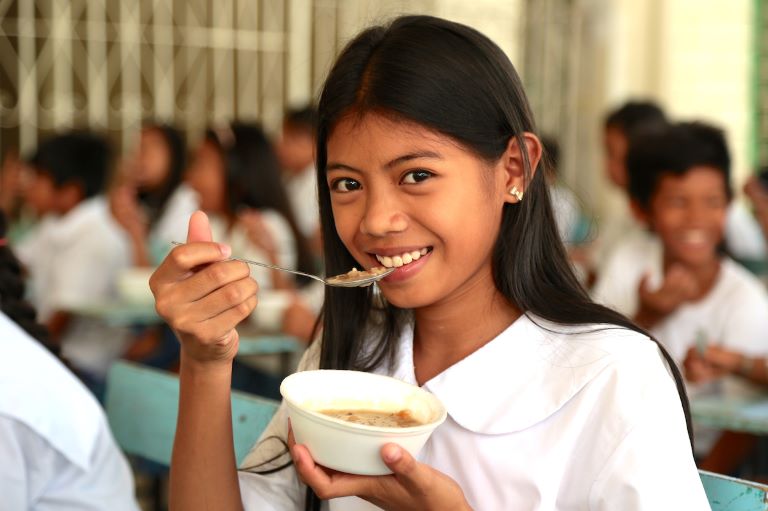 All over the world, parents and caregivers struggle to provide nourishing food for children to sustain a carefree and healthy life. As part of our commitment to service, 4Life offers 4Life Fortify®.
Each bowl of 4Life Fortify provides:
A warm and nourishing meal of rice, lentils, and beans
A nutritional complex of vitamins and minerals*
4Life Transfer Factor®
With 4Life Fortify, you help feed children around the world who might not otherwise receive a meal for days. When children are no longer worried where the next meal is coming from, they can focus on academics and just being a kid. When parents can provide healthy meals for their families, parents can devote their minimal resources to other needs, such as education for their children.
Shine a light on literacy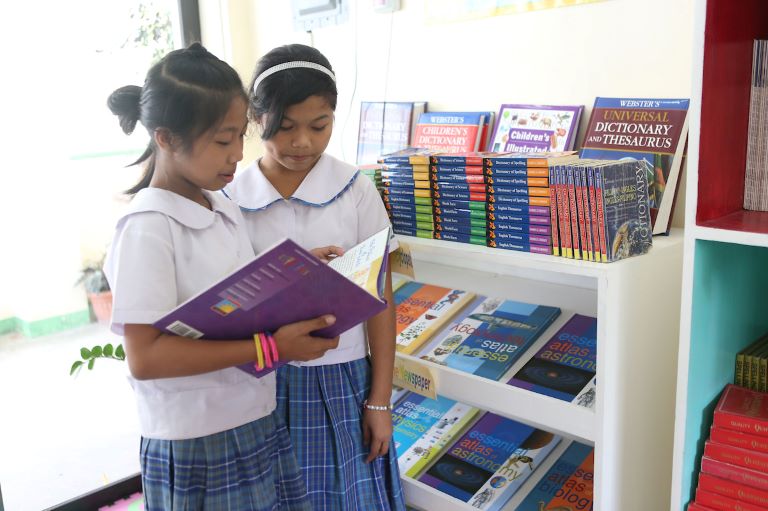 The pinnacle of our service revolves around educational initiatives that foster the opportunity for a community to change its future for better. Literacy is the gateway to possibility; it's the foundation of learning. When children are unable to go forward with a solid understanding of how to read and write, doors close. Learning other things becomes more difficult. Sadly, many children do not have the tools they need to build this foundation, which is why we are shining a light on literacy this year.
Please join us in our efforts to break the cycle of poverty. Small acts of kindness can make this world a better place!
*These statements have not been evaluated by the Food and Drug Administration. This product is not intended to diagnose, treat, cure, or prevent any disease.