Sign up as a Preferred Customer to Save Big
Sign up as a Preferred Customer to Save Big
Preferred Customer Rewards
Loyalty Program Benefits
Preferred Customers who sign up for the Loyalty Program earn Loyalty Points and can qualify for the FREE Bonus Product of the Month!**

Instant Discount
After you first order as a Preferred Customer, you can enjoy a 25% Instant Discount, on top of wholesale pricing, on qualifying purchases.††
---
"The products are phenomenal and life-changing for me. I'm 50 years old, and people tell me I have the energy of a 20-year-old!"*
- Frances Stapleton
---
Simple signup process, great savings!
Simple signup process, great savings!
First Order
As part of the signup process, you'll place your first order. No matter what you buy, you'll get access to wholesale prices! Plus, if you purchase 150 LP or more, signing up is free!
Payment
Finish the signup process by entering your payment information and confirming your shipping address.
Sign up for a 4Life membership today!
Earn and Grow with 4Life
Preferred Customers can sign up their friends and family and become Independent Distributors. Independent Distributors can earn extra income with 4Life!
Get Paid to Share Wellness
Earn Rewards and Bonuses
Earn AND save with 4Life
Earn AND save with 4Life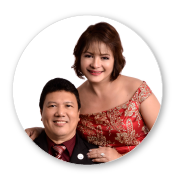 Builder Bonus
Grow your business and qualify for one of three Builder Bonus levels to earn P2800, P11,200, or P44,800 every month!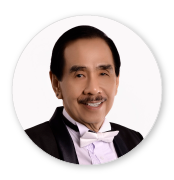 MyShop
MyShop is your personal 4Life website. Your friends and family get to share your wholesale discount, and you earn MyShop Rewards or a commission!
Fast Start
Unlock over P2.3Million in additional bonuses when you purchase a Fast Start Pack.
Make money sharing the products you love on social media!
Check out our Brand Ambassador Program
Preferred Customer Frequently Asked Questions
Preferred Customer Frequently Asked Questions
How much does it cost to become a Preferred Customer?

To gain access to 4Life's wholesale pricing and other Preferred Customer benefits, the membership fee is P700, unless you purchase 150 LP or more when you sign up, in which case, it's free!

What is the 4Life Loyalty Program?

The Loyalty Program is a monthly product subscription which allows you to earn 15% in Loyalty Points. You can redeem Loyalty Points for free 4Life products! If you maintain a 125 LP monthly Loyalty Program order, you qualify to receive the free Bonus Product of the Month.

What does LP mean?

LP stands for Life Points, the point value assigned to each commissionable 4Life product. Life Points are converted to commissions based on the total point value of products sold by each Independent Distributor and his or her organization.
Independent Distributor Frequently Asked Questions
Independent Distributor Frequently Asked Questions
How can I get paid as an Independent Distributor?

Earnings can be transferred to your BPI bank account or used to purchase 4Life products through your 4Life account.

Do Independent Distributors need to purchase products every month?

No, products purchased by your customers can help you maintain your Independent Distributor status.

When do I get paid?

4Life pays Rapid Reward within 2-3 banking days and monthly commissions.

Why do I need to give my Tax Identification Number?

Since 4Life pays commissions to Independent Distributors, your purchases and earnings are reported to the BIR.

What is the difference between a sponsor and enroller?

Your sponsor is your direct upline Independent Distributor. Your enroller is the person who introduced you to 4Life. The enroller and sponsor are sometimes the same person.
**The free Bonus Product of the Month is selected by 4Life and will only ship with your next month's Loyalty Order while you remain an active participant in the program. The free Bonus Product of the Month has no LP and cannot be returned or exchanged for a different product.
†Less than 1% of 4Life Independent Distributors qualify for incentive trips.
††Both Preferred Customers and Independent Distributors receive a 25% Instant Discount—at checkout—on all personal volume over 100 LP. The Instant Discount is not applicable to your first order with 4Life.
You are trying to view a MyShop page. Please log out in order to view this website.